EXHIBITIONS
The museum preserves and displays the data of Tsuken Kume who was prominent in various fields.
He was instrumental in the weapon improvement and manufacturing, the feudal census and the development of salt evaporation ponds in Sakaide.
Our collection also contains historical manuscripts, illustrations and archeological treasures from the local region.
Exhibitions are changed every six months.
ABOUT TSUKEN KUME
Tsuken Kume (1780-1841) was born in Umayado village in Ouchi county (known today as Higashi Kagawa city).
Tsuken was said to be very clever since early childhood. He studied Astronomy, mathematics and geography in Osaka. When he returned to Sanuki, he excelled in those areas as well as gun development, civil engineering and economy.
He utilized his own developed tools to earn achievements in astronomical observation, land surveying, comet identification, calendar revision and establishing better maps of the Takamatsu Domain.
Tsuken also had good economic sense. He advised the Lord of Takamatsu Domain to develop sea salt farming and to protect sugar refining industry in Sakaide; both proved to be profitable.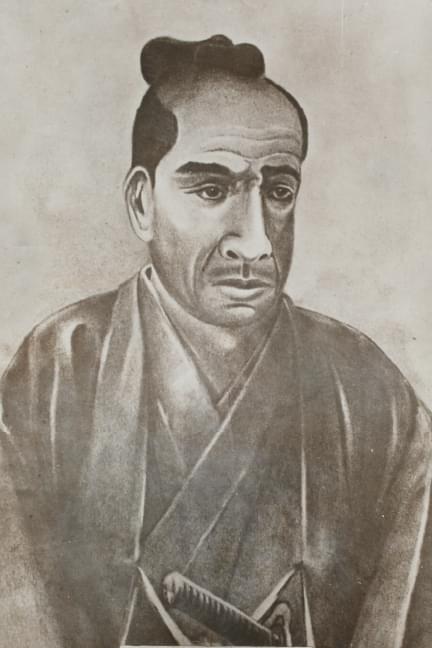 Tsuken Kume(1780-1841)
MAIN EXHIBITS
HOSHI-MEGANE

Astronomical telescope attributed to Tsuken Kume.
Tubes and mount are made of wood.
Originally there were three lenses.
The combination of convex and concave lenses is estimated to magnify objects 26 times without inner tube extension.

CHIHEI-GI

A compass made by Tsuken to measure the azimuth angle of the target point.
The wooden base with levelling screws holds wooden main body with cruciform supported by four legs.
The brass plate is applied on top. By turning the index rod attached to the center, it measures the angle using Vernier Scale.

OCTANT

A hand-held celestial height measuring instrument for nautical use.
This octant was made by Tsuken, though there were others in use imported from the Netherlands during that time.
It has a wooden body, brass lever and scale, mirror, clear glass and a shade glass.
A Vernier scale is attached to the bottom of the lever.

HYAKUTEKI-HŌ

Tsuken made this one-pounder gun upon Kawaji Jishuku's request.
It is said a copy of manual had been attached according to the inscription.
It is believed that the ammunition was stored in the three drawers on either side of the main body.
Currently, there is a medicine box invented by Tsuken in one of the drawers.

SEIKA-JU

A gun in the form of a matchlock musket, that uses fulminating mercury* as an ignition device.
The ignition device was damaged; structural detail cannot be determined.
Though a similar gun was said to be presented to the Lord of Takamatsu Domain in 1839 (Tenpō 10), its whereabouts is unknown.
*Mercury (II) fulminate: A primary explosive sensitive to heat and shock. Primarily used today in blasting caps and percussion caps.

SHOKATSU-DO

Referring to a famous Chinese military encyclopedia Wubei Zhi, Tsuken made this crossbow as a weapon easily handled by the physically powerless.
It is designed to shoot up to ten arrows automatically by a single lever pull.

MAP OF THE SEA SALT PAN
IN NORTHERN SAKAIDE

MAP OF THE SEA SALT PAN
IN NORTHERN SAKAIDE

A sea salt pan in light red, the field in light brown and sluice, as illustrated by Tsuken.